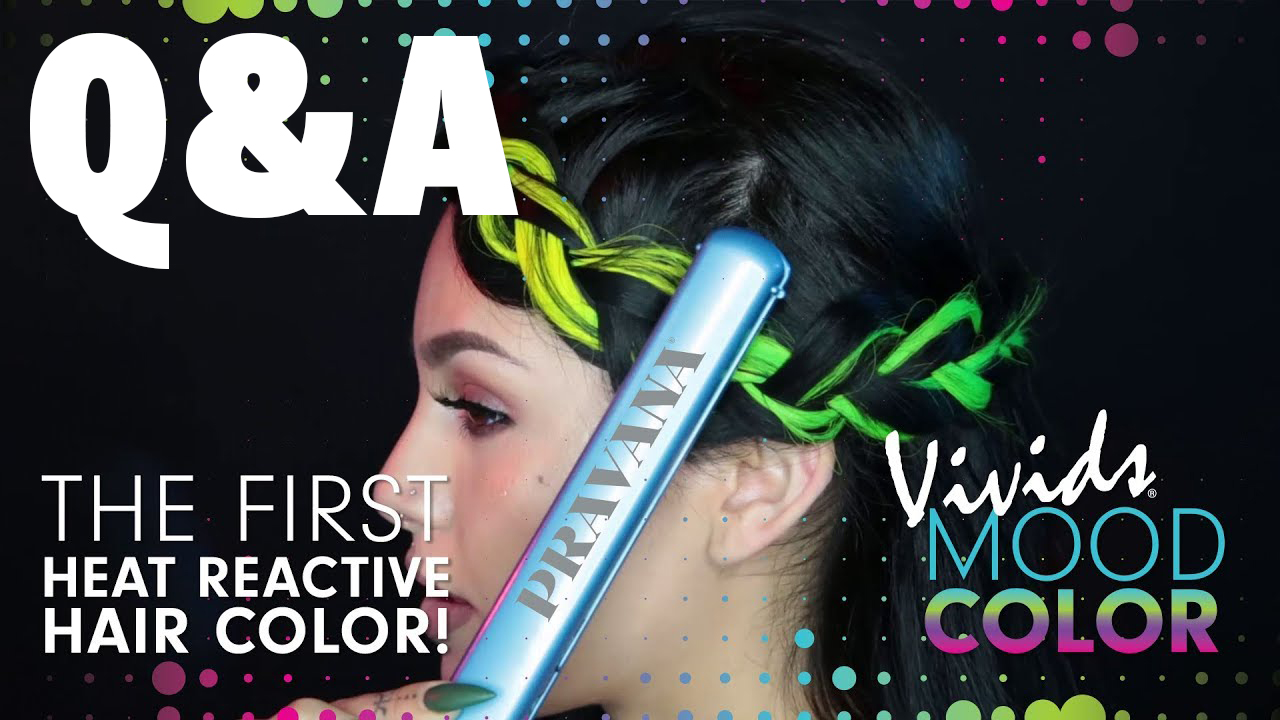 Last year Pravana released  the world's first heat-activated temporary hair color called VIVIDS Mood Color. This groundbreaking new development in the industry transforms hair with a color-changing effect. What?!? Yes it's true, with a little bit of heat added from a hairdryer, heat styler or even your warm breath, the magic happens. As your hair cools it will transition back to it's original colour! Cool huh?
The VIVIDS Mood Color is available in four color-changing combos.
These include:
Cool Violet to Warm Pink;
Lime Green to Sunny Yellow;
Smokey Gray to Invisible;
Tropical Peach to Invisible.
Intensify your vibrant creative colour service by applying VIVIDS MOOD COLOR or for a fun, transitional experience apply over natural hair colours. The MOOD COLORS simply wash out with shampoo and a new exciting color combo can be applied without affecting the hair color underneath.
Pravana has introduced this exciting add-on service for those clients who want something a liitle different , a little extra whether it be for a party, festival or concert. We have even heard of many clients getting the MOOD COLOR range applied to clip in extensions that they can re-use quite a few times!
This add-on service is ideal for clients wanting to add something extra to their look, whether it be for festivals, concerts, special events and more. For clients looking for a longer-lasting color-changing effect, apply to any type of clip-in hair extension for repeated use.
Check out some reactions to MOODS COLOR at the Lollapalooza festival:
Here are some FAQ's we have gathered from online that people are asking about the MOODS COLOR RANGE:
Leave a Comment
Your feedback is valuable for us. Your email will not be published.