ChromaSilk VIVIDS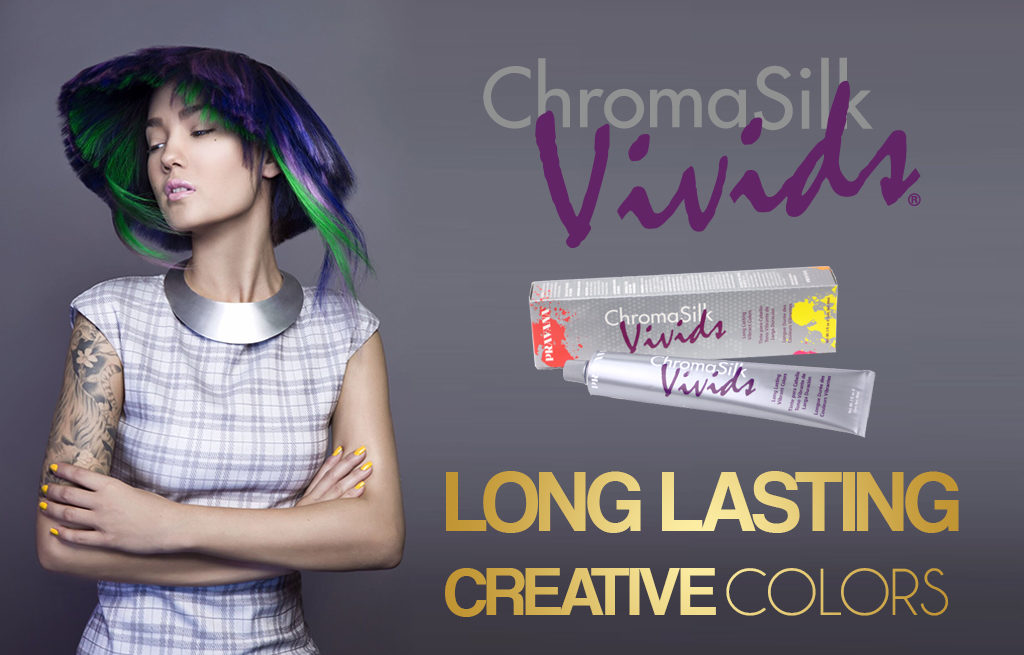 WHAT YOU NEED TO KNOW:
• The VIVIDS Collection colors are direct dyes that do not require developers.
• The color of the VIVIDS mixture coupled with the level of lightened hair will produce your final hair color outcome.
• VIVIDS Collection colors will last longer with proper home maintenance by using VIVIDS Color Protect aftercare regimen.

Why you will LOVE ChromaSilk Vivids
With 34 highly-pigmented shades and counting, ChromaSilk VIVIDS gives hair artists everything they need to concoct, mix and create endless color palettes. Unleash your artistry.
PRAVANA'S AWARD-WINNING CHROMASILK VIVIDS COLLECTION IS THE CREATIVE-COLOR CATEGORY LEADER. ChromaSilk VIVIDS are professionals' and celebrity colorists' choice for vibrant, creative colors. After winning the Stylist Choice Award for Favorite Creative Color for the 4th year in a row, it is clear that ChromaSilk VIVIDS is best, creative color with the longest-lasting, bright hair colors.
Paraben-Free
Zero Phthalates
No animal testing
Free from MEA and DEA
EPA and CARB compliant
Silk Amino Acids
Keratin Amino Acids